To all levy payers
We are currently working on a number of projects and will be issuing a detailed news update shortly.
In the meantime, as part of the new BID term we will be providing levy payers with information that affect Milngavie, especially the BID area.
Fun Fair License Application.
We would like to inform levy payers that a License application has been submitted for a Fun Fair from Monday 5th August to Wednesday 14th August 2019 from 11am to 5.30pm daily. A site notice will be posted and it will be published in the local paper. If there are any objections to the application, they must be in writing to:
Administration – Licensing, East Dunbartonshire Council, Marina G3, 12 Strathkelvin Place,  Kirkintilloch, G66 1TJ
Other Events in Milngavie
We have been approached by the following organisations that are planning events in Milngavie.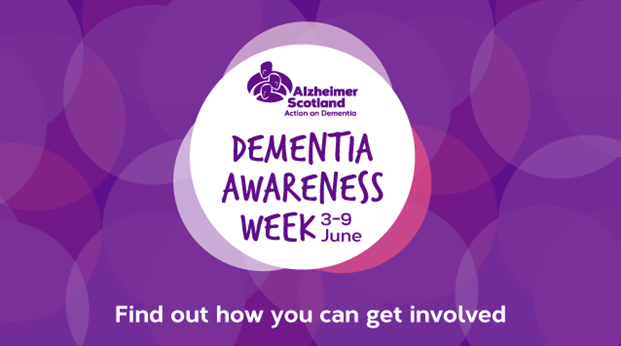 Dementia Awareness Week – Turn Milngavie Purple on 30th May 2019
Scotland's Dementia Awareness Week is Monday 3 June to Sunday 9 June 2019. The key theme for 2019 focuses on dementia research and local support to highlight the support our localities currently provide, as well as the importance of dementia research, the impact it can have and the vital need for new research volunteers.
Alzheimer Scotland is calling on the people of East Dunbartonshire to help make sure nobody faces dementia alone. See link to the letter for all business we received from Alzheimer Scotland.
Milngavie Primary Fun Run, 7th June 2019.
Milngavie Primary is hosting its annual Fun Run on Fri 7th June at 9.45am. The Fun Run is in its 9th year and is a very popular event with the school pupils and the Milngavie community.
Route:
The run follows the same route as previous years starting at the bottom of the hill at Graeme's Pharmacy and going past the railway station and around Lennox park and back through the village to finish where it started.
Timings:
The P7s will set off at 09:45 and the other classes will follow at 1 minute intervals. the entire race will finish within approximately 20 minutes.
They wanted to make all shops aware this is taking place and welcome anyone in the community helping to cheer the pupils on. The school are happy to contact shops individually but thought it would be a good start by contacting the Milngavie BID.

That's all for now.  If you have any questions, please contact Tony I'Anson by email tony@milngaviebid.com
Milngavie BID board
Announcements of Milngavie Events